India's first 3d printing company - Makemendel
India's 1st 3d printing company was Makemendel started almost two years ago. Even though there is no huge competition and market over there in India they are hard to beat. India is fast developing country once 3d printer reaches people there Makemendel will see a huge success in their own country.
But they are already in the global market, ready to ship anywhere in the world. Makemendel offering affordable, and wide range of printers with different print area staring from desktop 3d printer to industrial use price range starts from 665$ to 4000$.
Rapidbot 3.0 and PlusBot
Available both as assembled and unassembled with 1.75mm and 3mm filament size. The price is much affordable and its features are well comparable to euro and USA 3d printing companies. Covering the print area 220 x 220 x 165mm (LxWxH) 220 x 220 x 165mm respectively for Rapidbot 3.0 and plus bot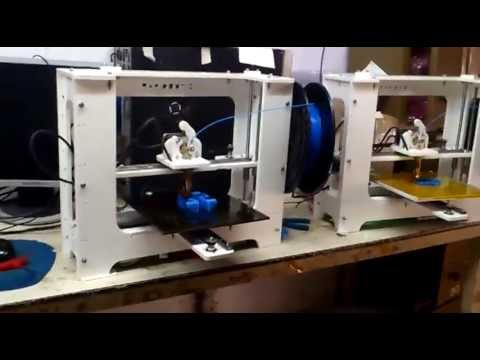 MegaBot
If you are looking something big then you can choose megabot 3d printer covering a huge area of 700 x 220 x 185mm obtained as fully assembled in working condition.
XLBot
XLBot 3d printer is available as unassembled Kit form. Machine size is about 1000 x 1000 x 600 mm weighing 40 kg now that's huge!! And not just the printer size is big but also the print size huge covering a whole area of 900 x 900 x 500 (mm) This machine is for Advance users who have knowledge about 3D printers.
Scanner
In additional they are providing scanner that has the ability to scan full human body size that club altogether to 3d scan model of scanned object and then it converts into stl format to deliver print of that object.
They are well comparable and competitive with all leading printers. They are in the best position to power the introduction to extend further into the US and European 3d printer markets.
Image & Video Credit:makemendel