IBox Printers company unveils the new cheapest 3d printer "iBox Nano" in Kickstarter campaign. According to the developer, iBox Nano is the only 3d printer in the world which is very portable, affordable, and running by battery power only. It uses photopolymer resin as a printing material.
You can get this 3d printer on kickstrater for just $189. The device is expected to sell at retail for $ 299. The printer has a Wi-Fi interface. According to the manufacturer, this allows you to use the iBox Nano not only as a printer, but also as a PC computer. More specifically, it is a mini Raspberry Pi based PC computer with 8 GB of Flash memory, 4 USB ports, Ethernet 100 Mbit/s and HDMI video output. Printing from browser allows you to display a job to the printer without installing on the client device, they are also offering apps for smartphones of various platforms.
The advantages of the printer manufacturer considers high resolution-328 mm horizontally and 0.39 -100 mm vertically. The print area is small, 40 x 20 x 90 mm, but also the printer itself is very compact and easy to carry. Its dimensions are 85 x 110 x 235 mm and weight of 1.1 kg. In Active mode, the printer uses 2.7 Watts. The battery can last long up to 10 hours if it is charged fully.
iBox Printers company mentioned in the campaign that $300000 needed for serial production of this 3d printer, they made already above $200000. The fundraising will continue for another 13 days.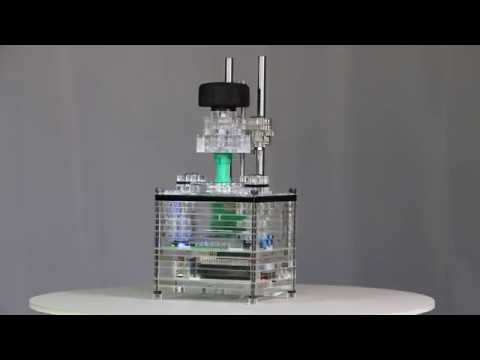 Source: iboxprinters.com
Image & Video Source:ibox printer